This page presents the stages of creating the laboratory for the ExplorEcolab project.
Material
Support

Aquarium and white Osaka furniture bought : tank 155 L 61 x 45 x 61 cm, furniture 72 x 45 x 70 cm
Plates
Grid and mosquito-type netting
vine stock

Environmental conditions

Programmable misting system Exo Terra MD 8 liters
LED Aquarium Lighting
Red film
4 fans Terra Fan Lucky Reptile

Substratum

Soil
Sand of organic agriculture
Steps of creating the laboratory
cutting the plastic plates for the creation of the Lasius niger observation vivarium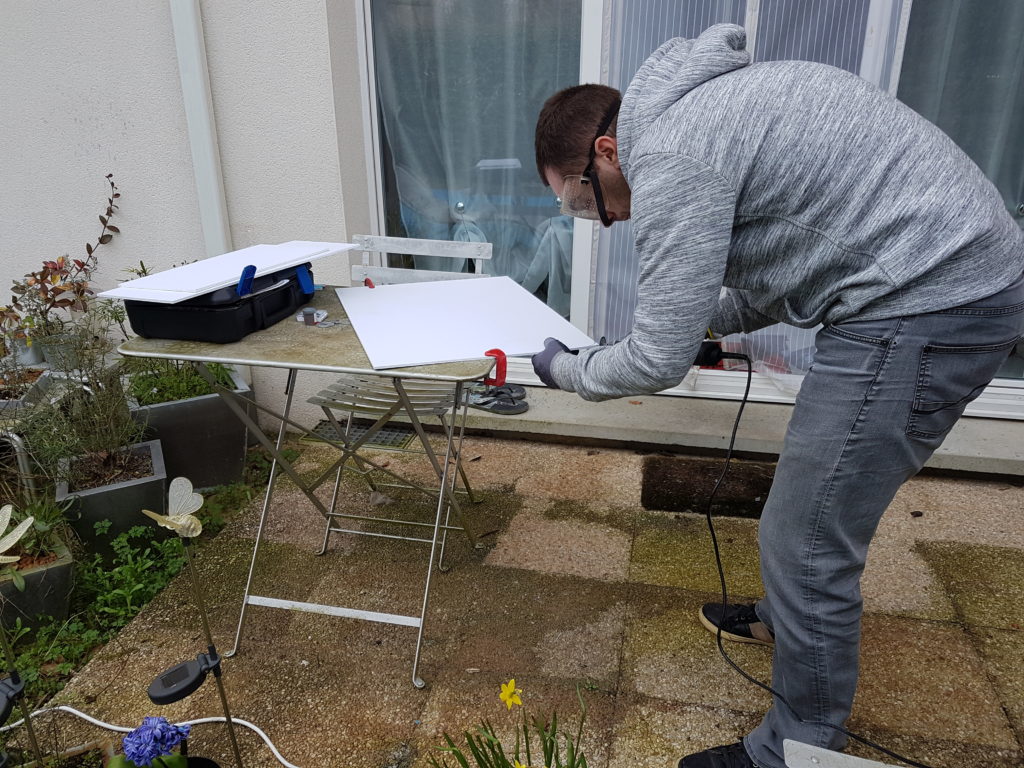 gluing the plate supports.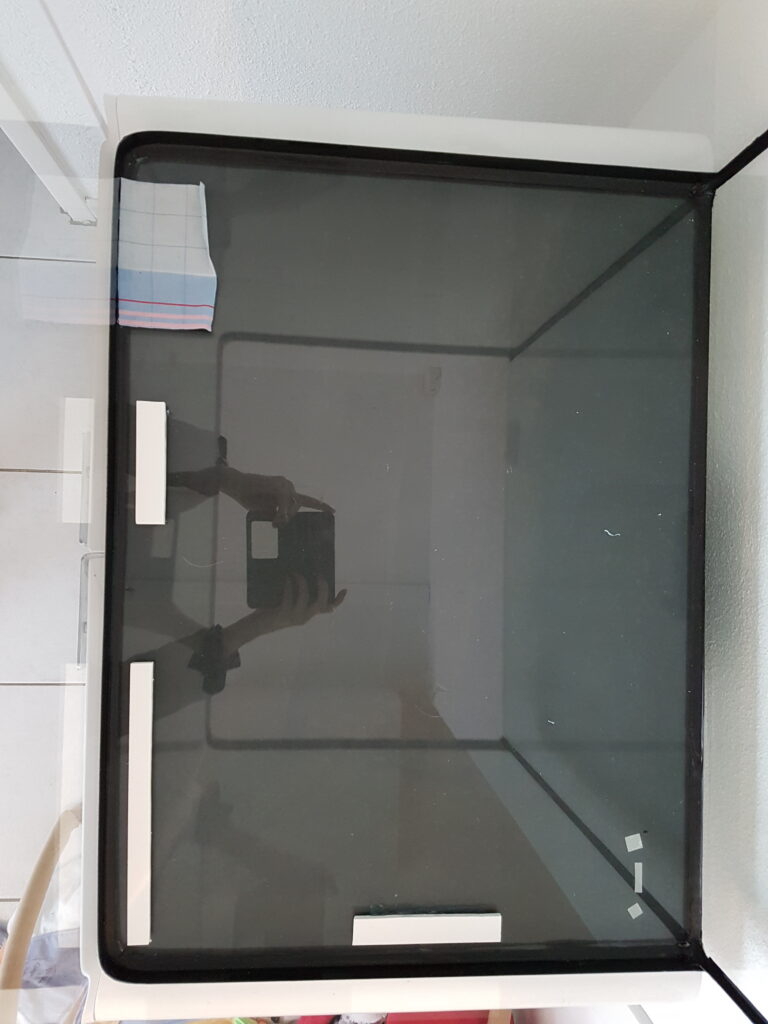 The plates were glued on two sides of the aquarium allowing the creation of the vivarium and the ants observatory.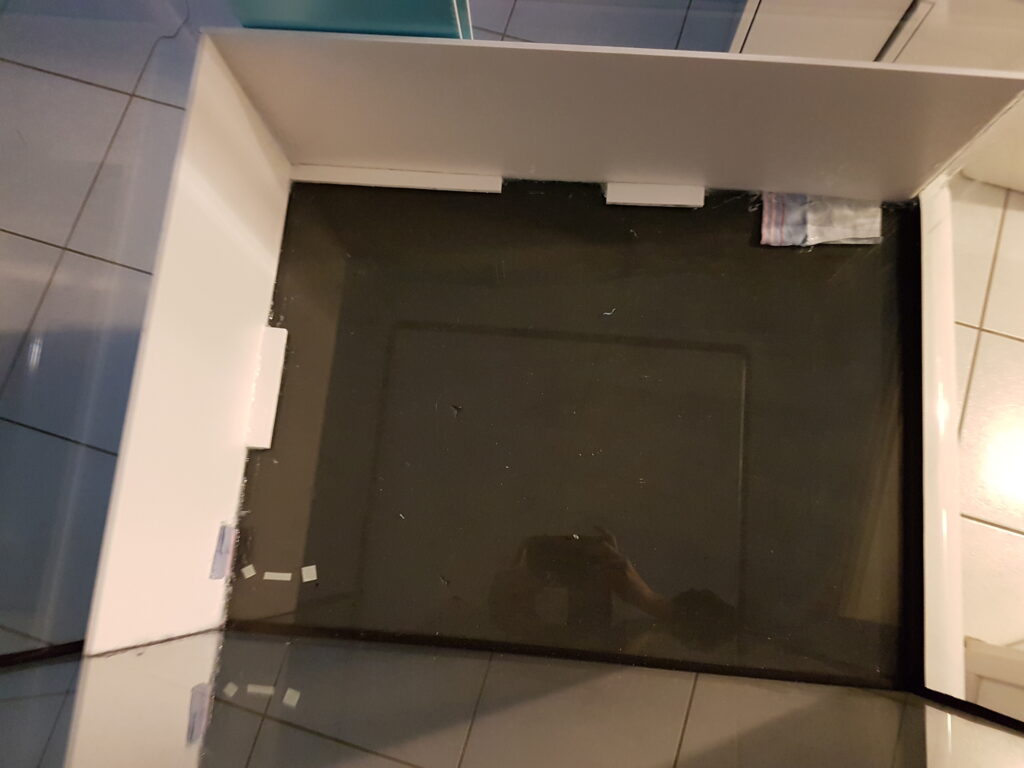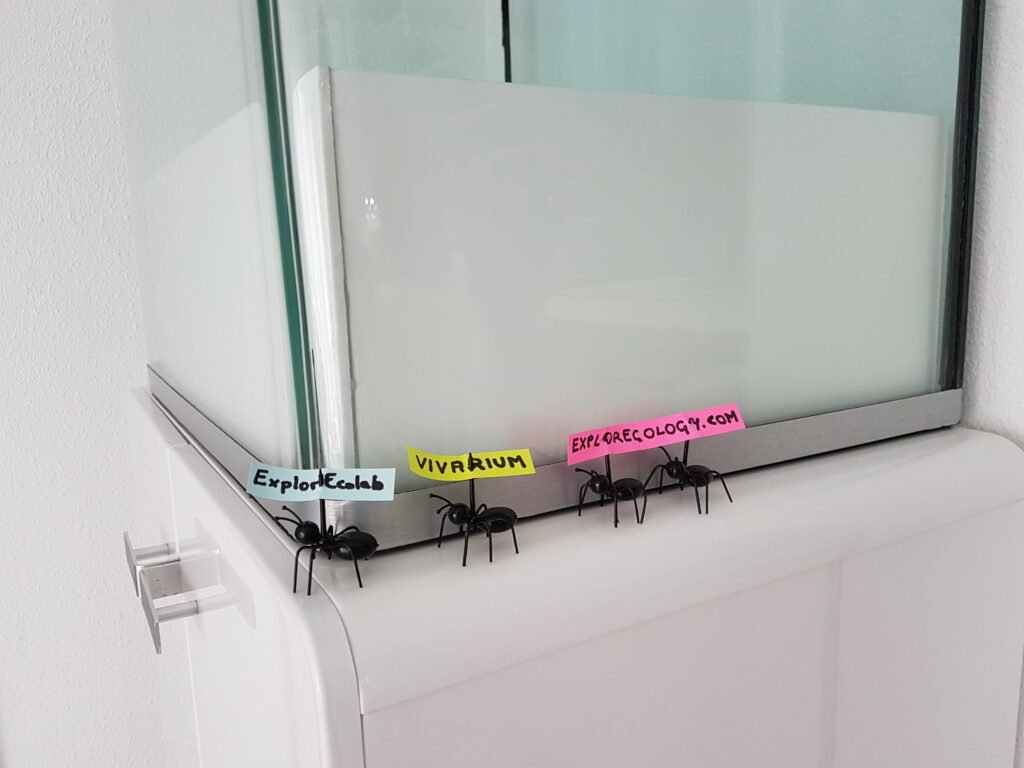 substrate sterilization step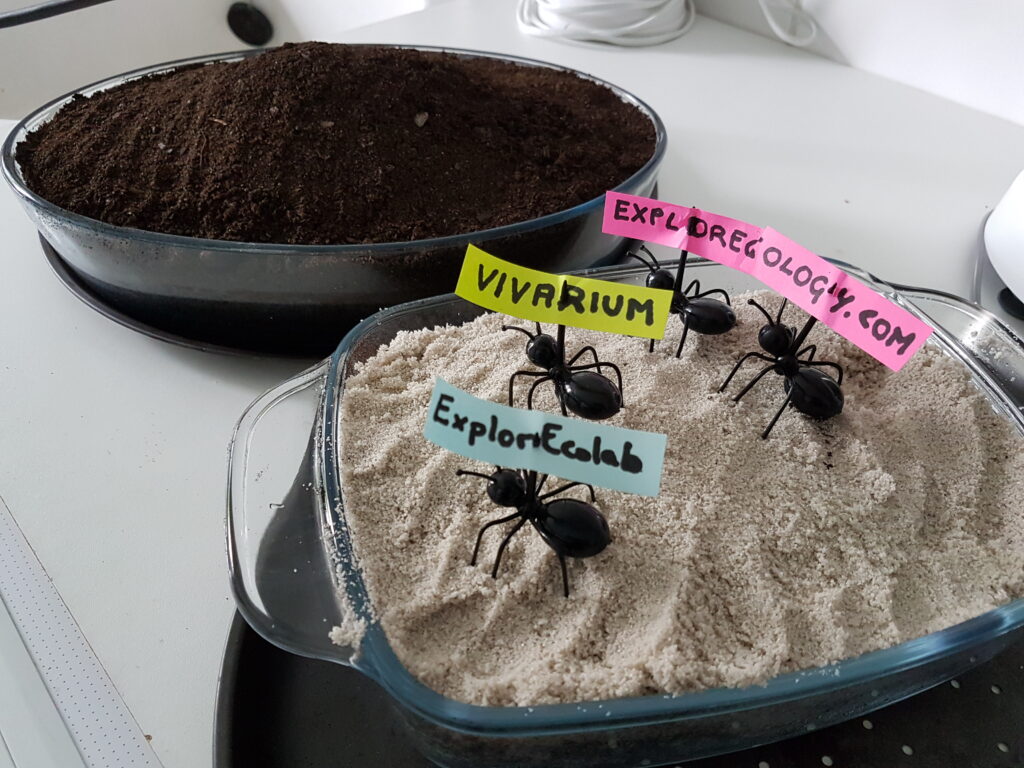 installation of red film to create darkness conditions for the nest because ants do not see the red (Martinez, 2013)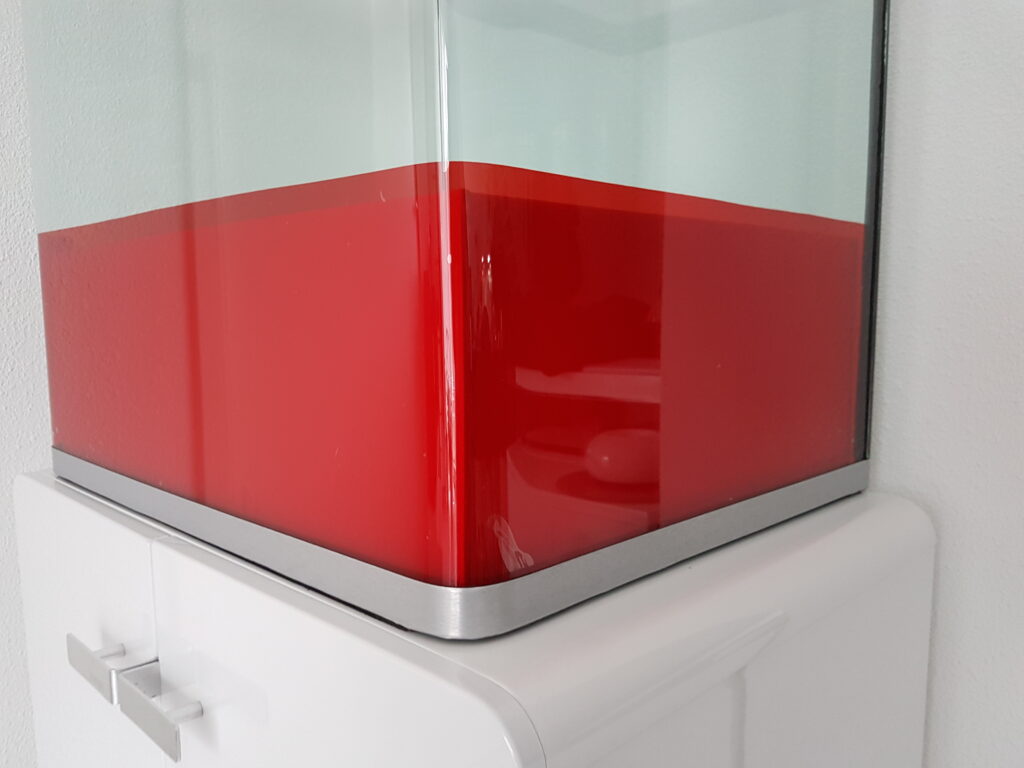 incorporation of sterilized substrate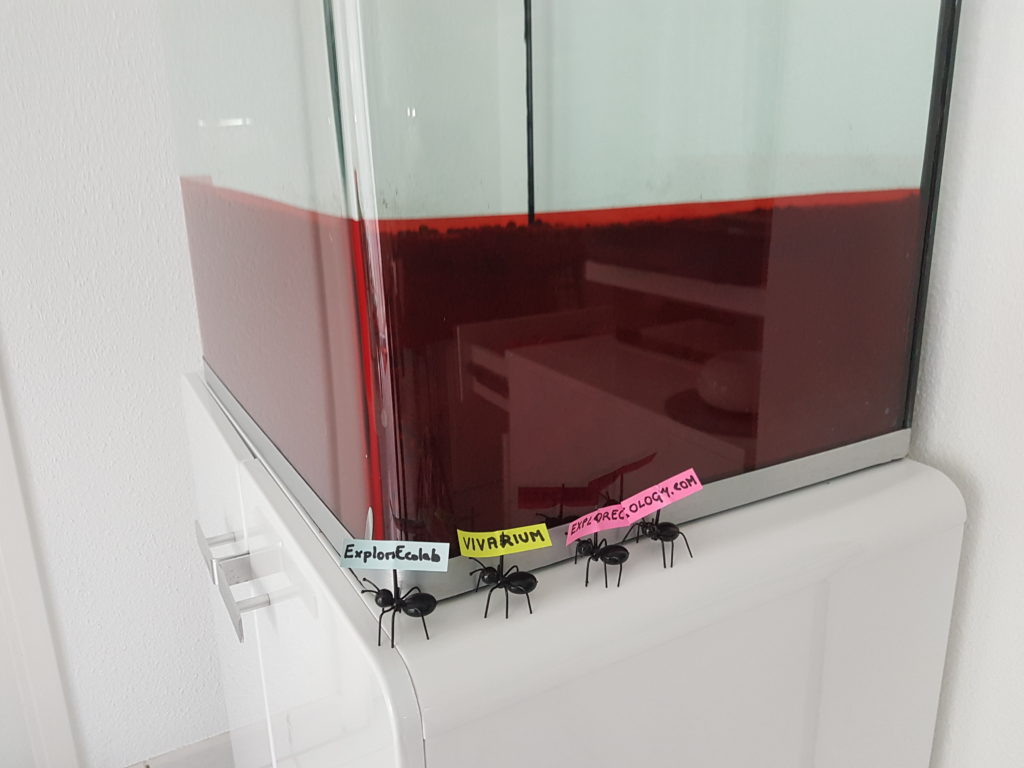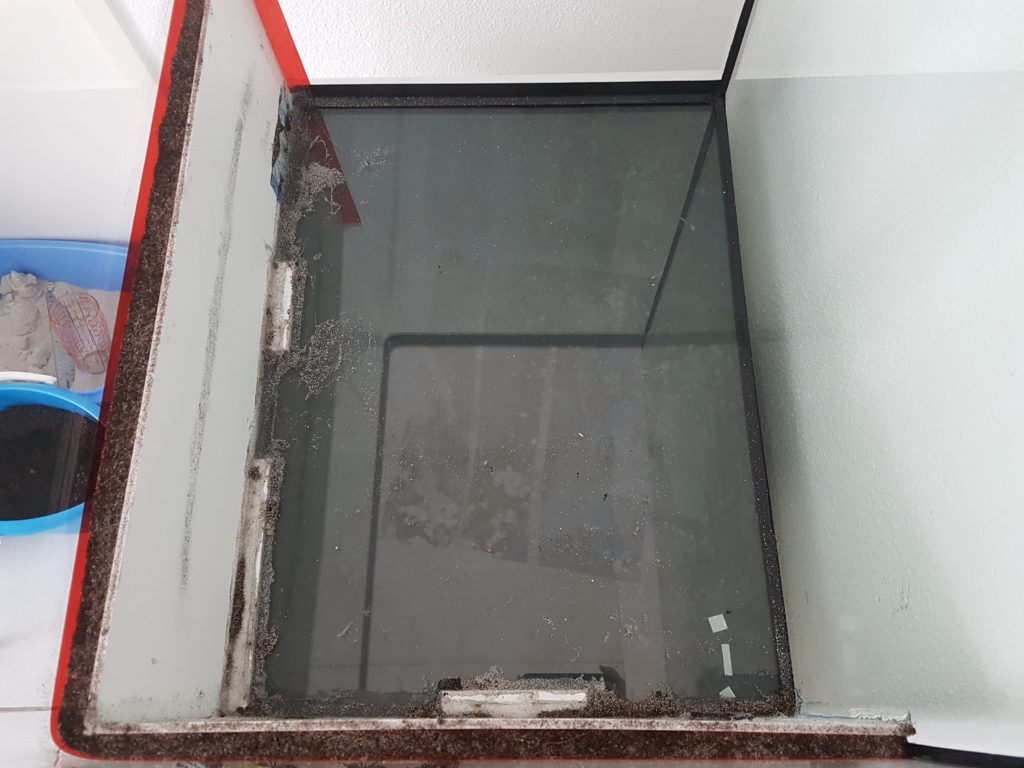 Heating plates for nest of anthill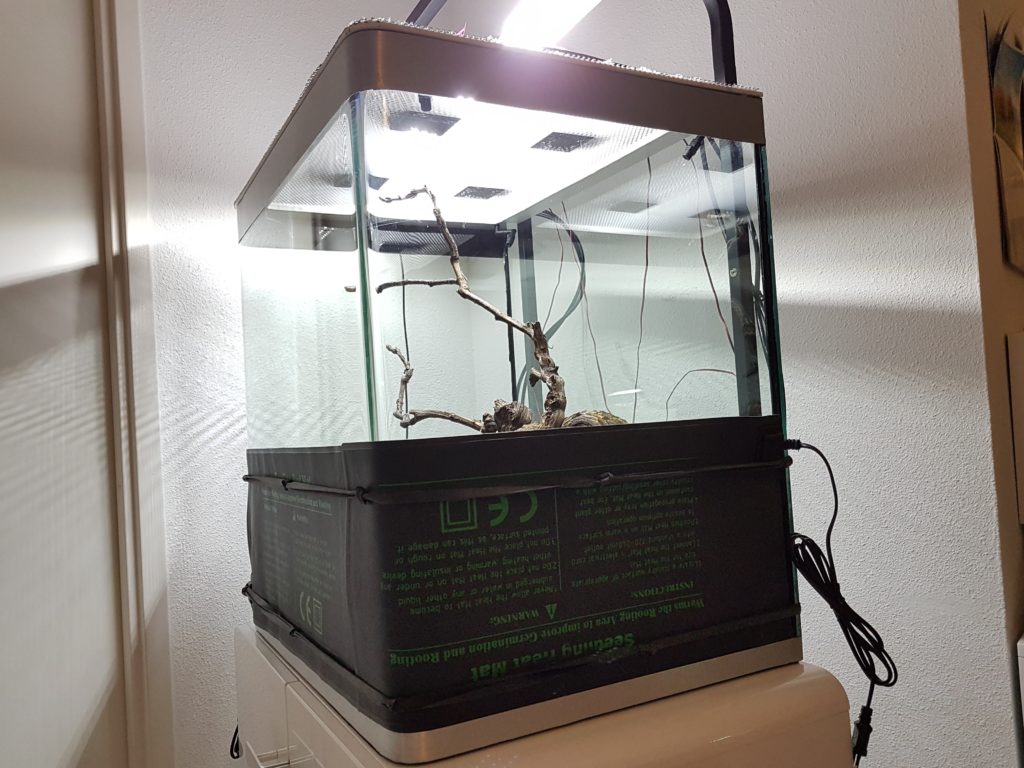 incorporation of clay balls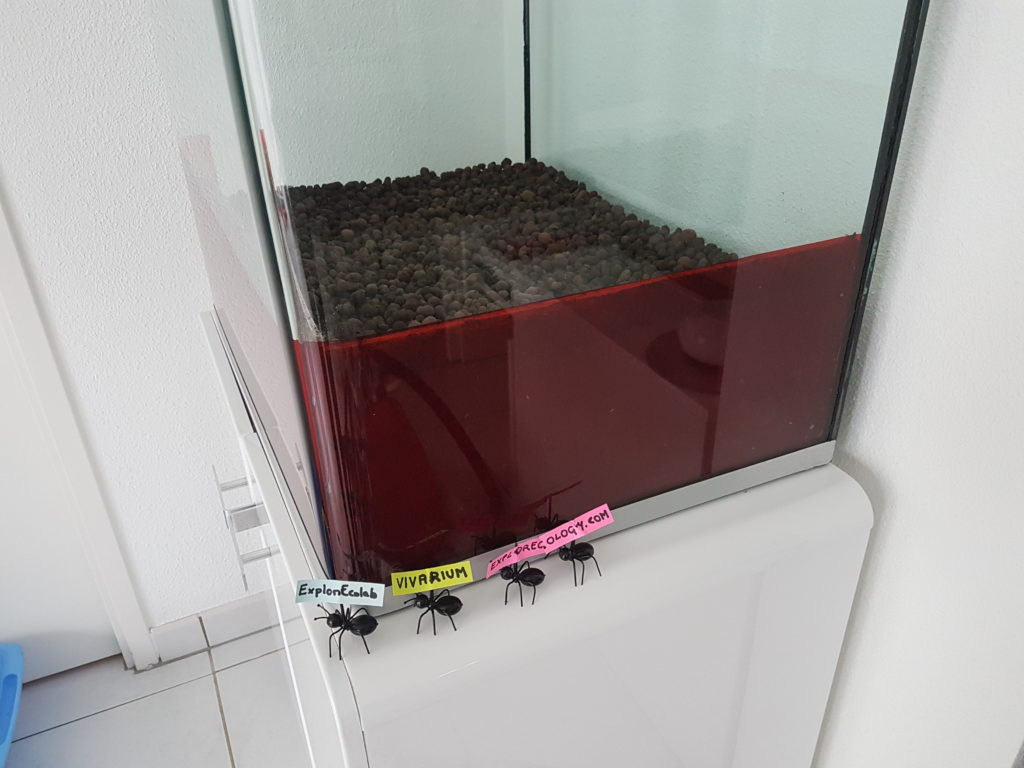 incorporation of sterilized compost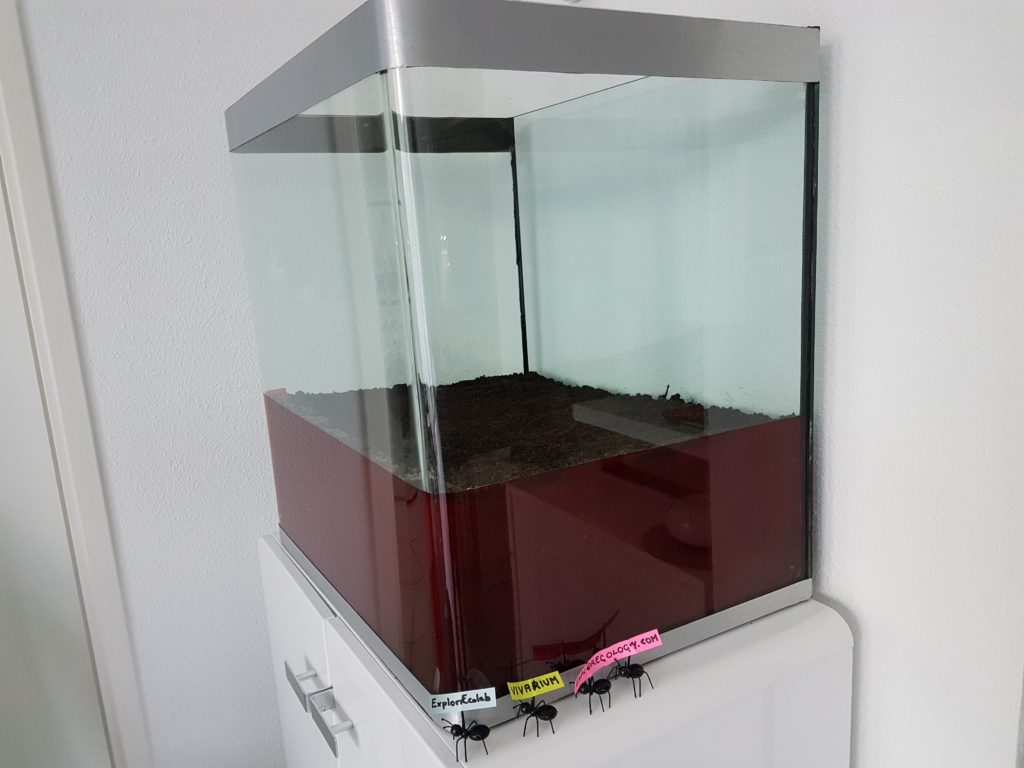 Installation of a vine stock after karcher cleaning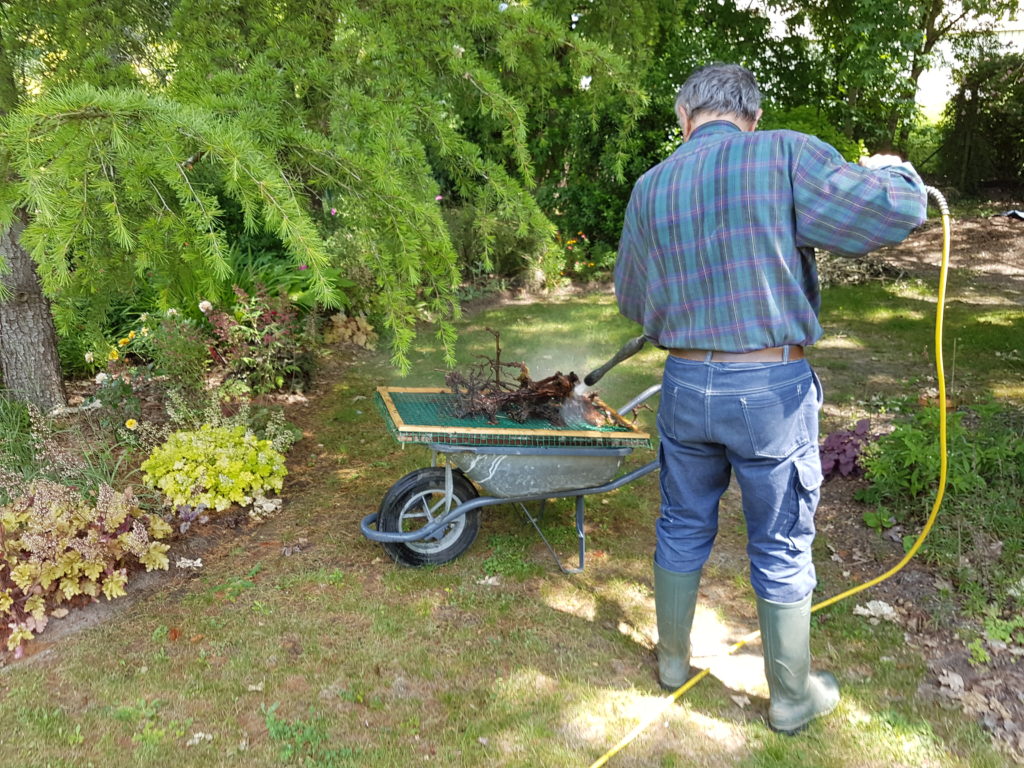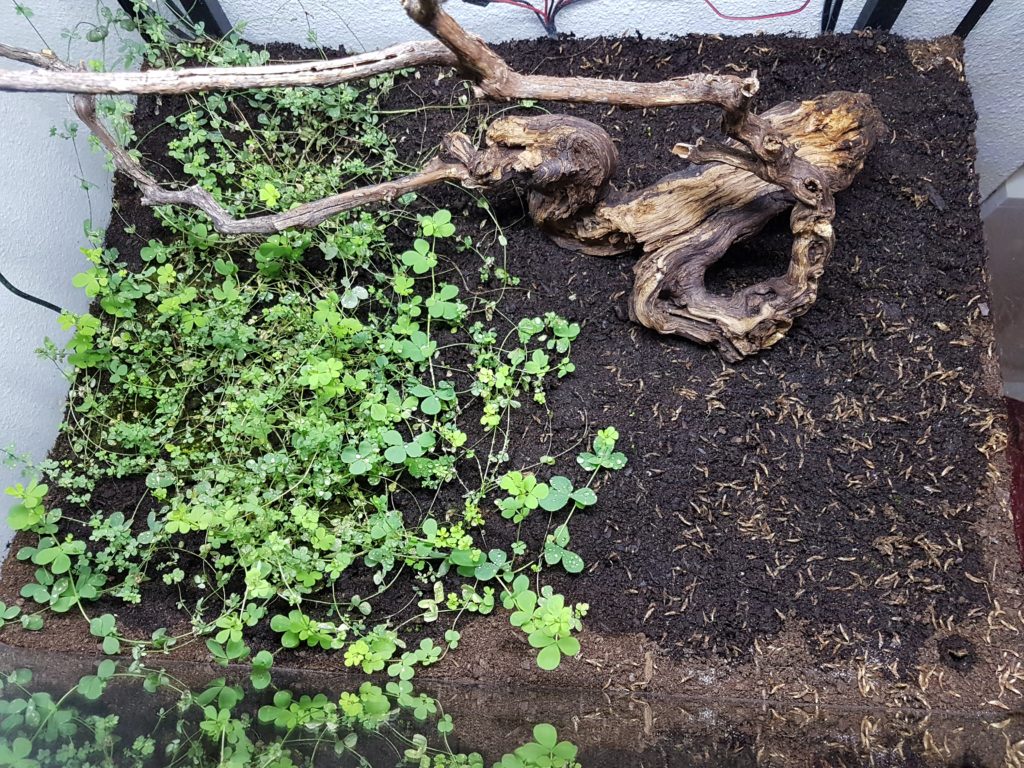 Creation of climatic conditions
Setting up misting system of the rain simulator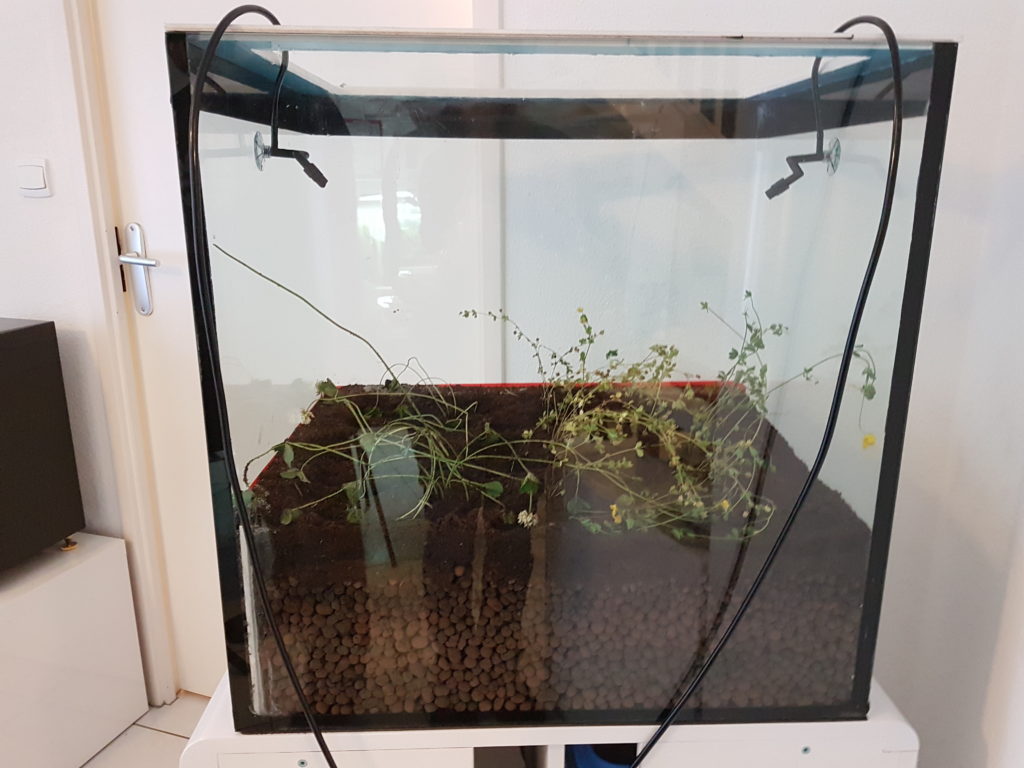 LED lighting simulator of the sun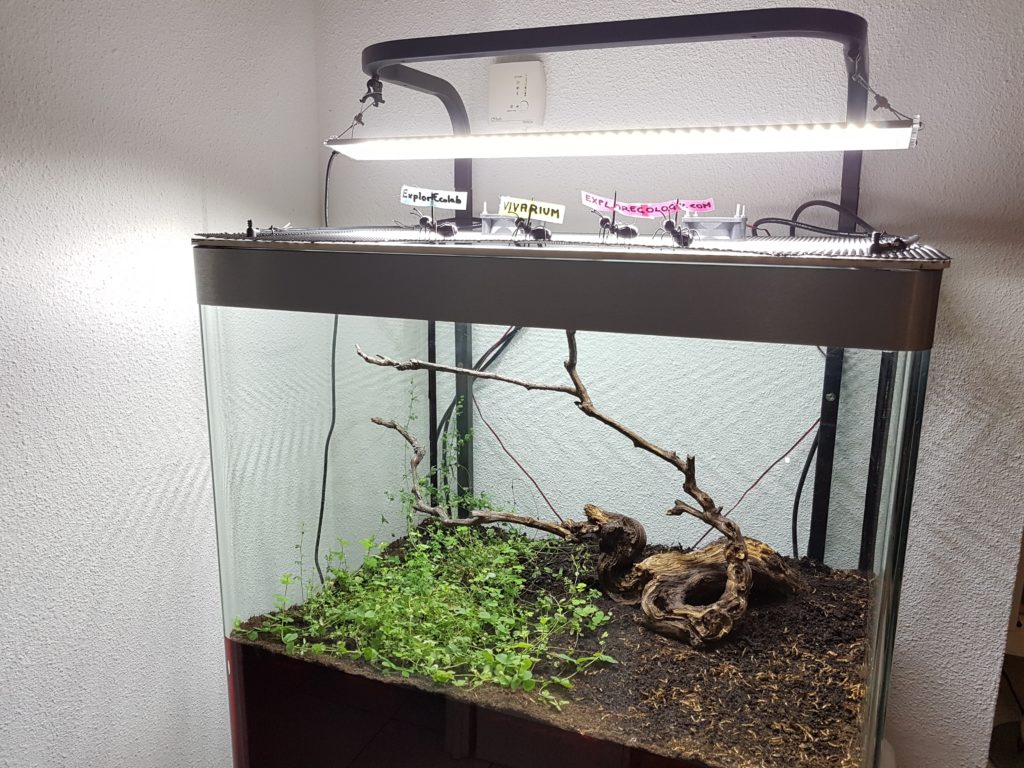 Setting up a cover with a fan support plate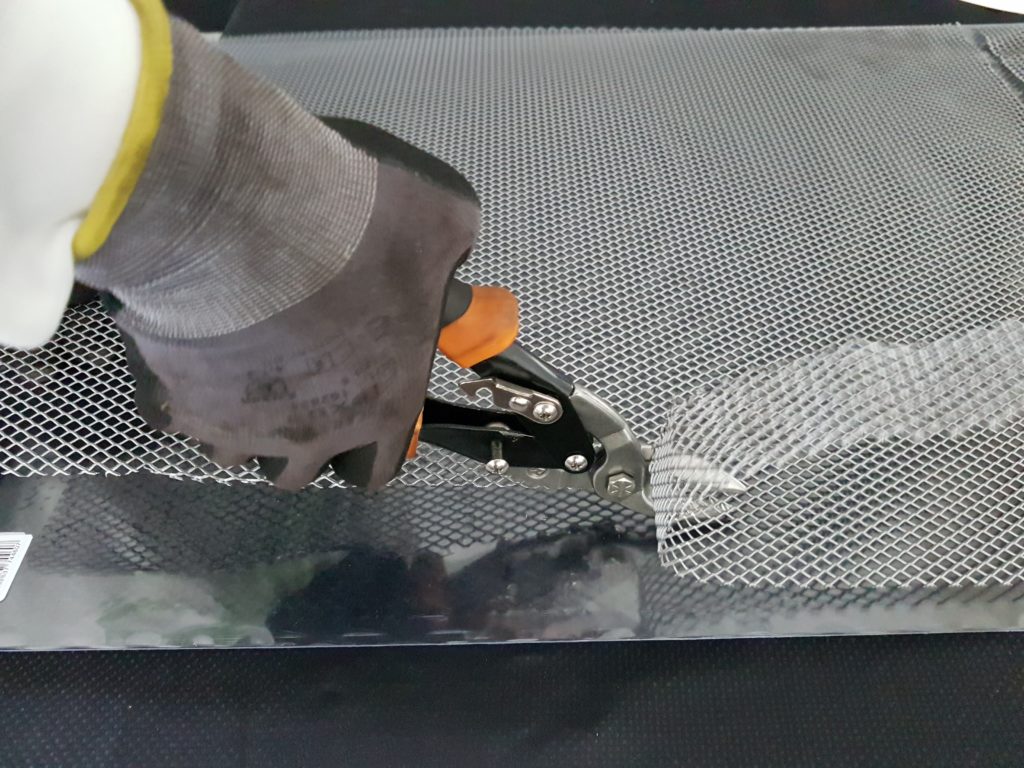 Setting up air circulation fans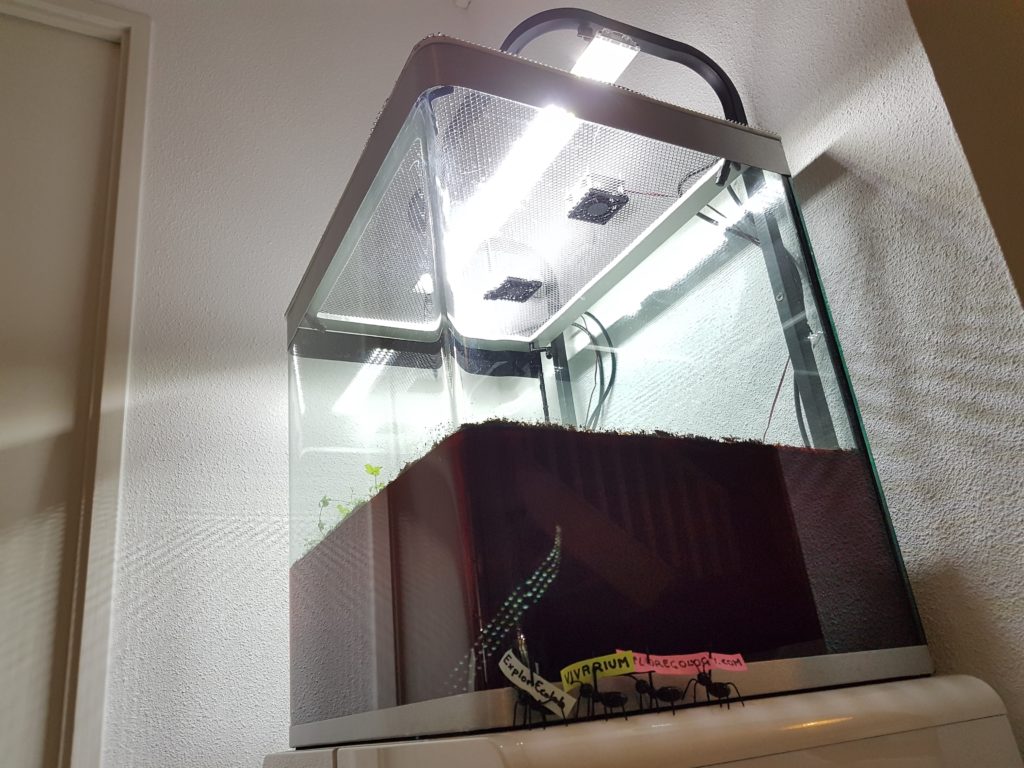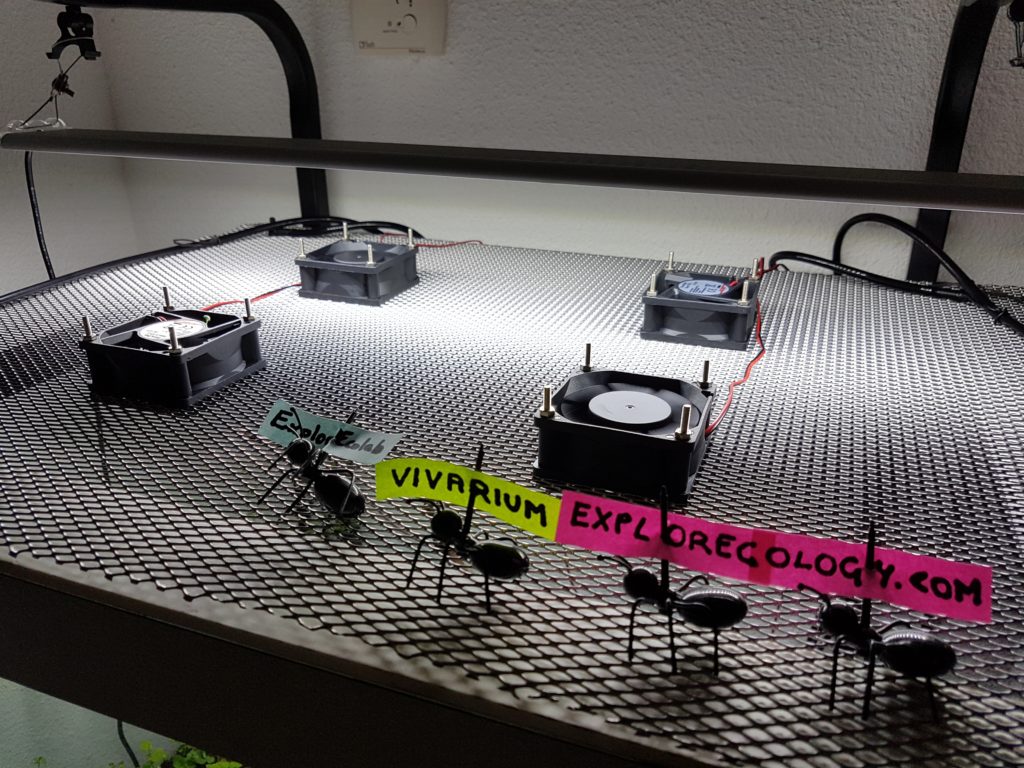 Mosquito-type netting added to the mesh plate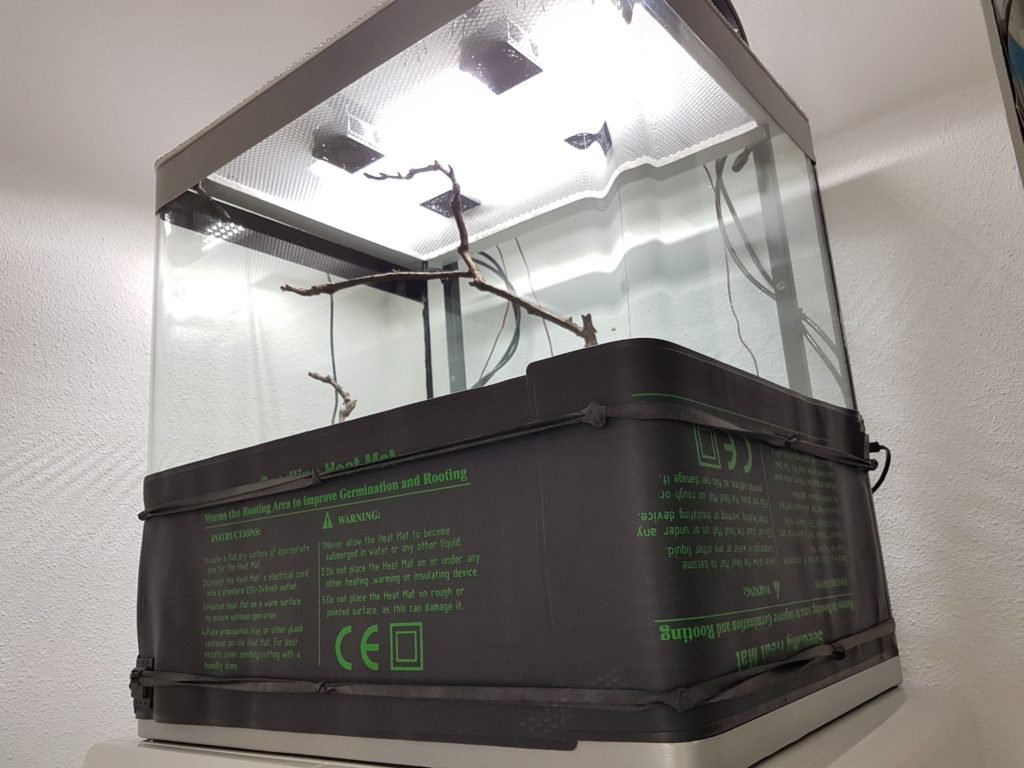 Final step : The laboratory