Our association shares on social networks the news of the association's projects and information on the species observed, in particular butterflies in France and around the world. The objective is to discover the nature that surrounds us and to educate all audiences of all ages and all horizons about the protection of nature.
The community of followers on the association's facebook page is diverse and has more than 3,000 people. The followers called explorers are men and women aged 13 to over 65, located in several countries around the world with a majority of followers in Europe and Africa.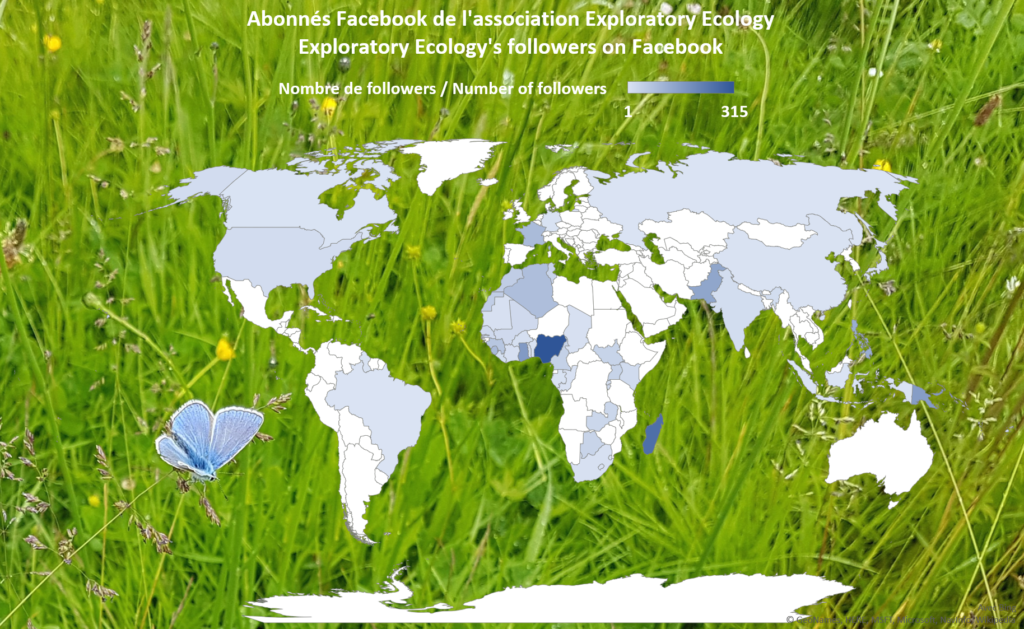 35% read French publications and 65% read English.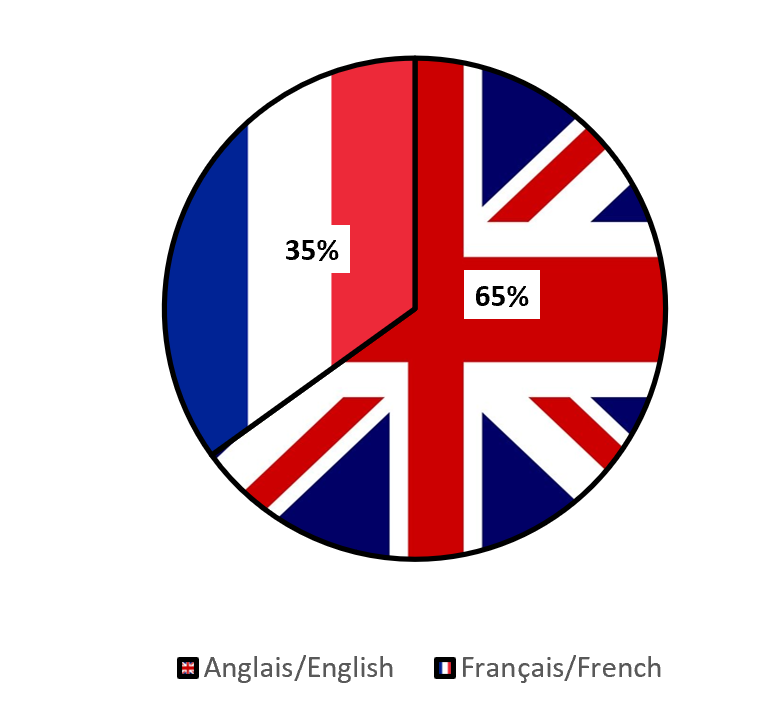 56% of followers are between 13 and 17 years old, 20% between 18 and 24 years old and 24% between 25 and 65 years old and over.

The videos received the following facebook likes :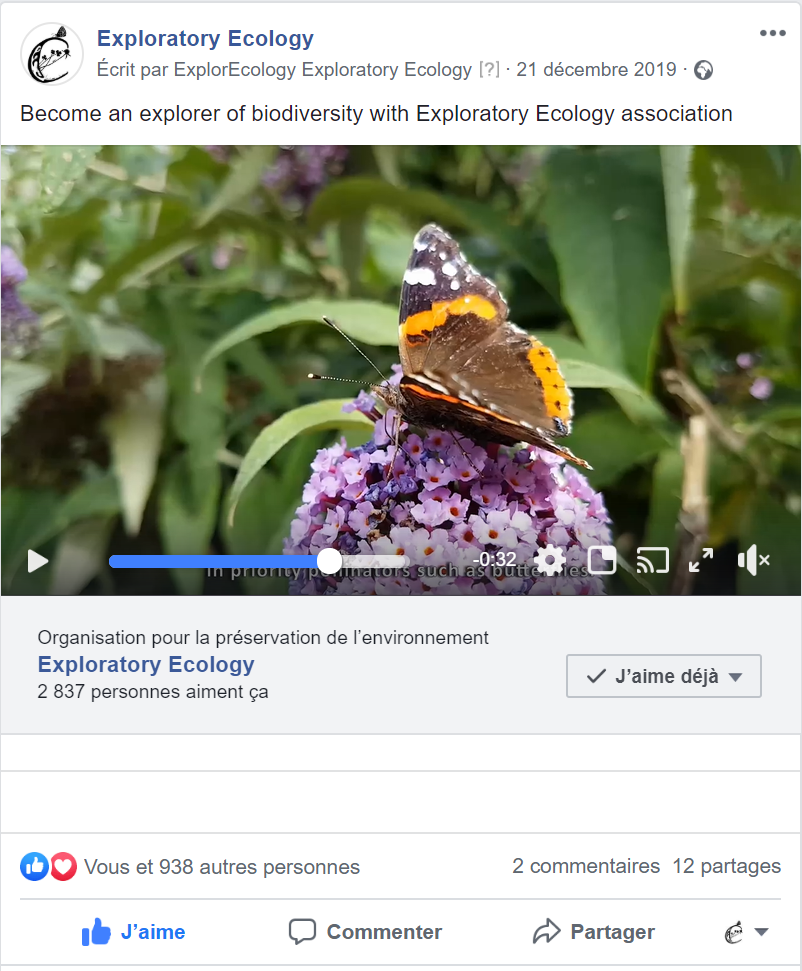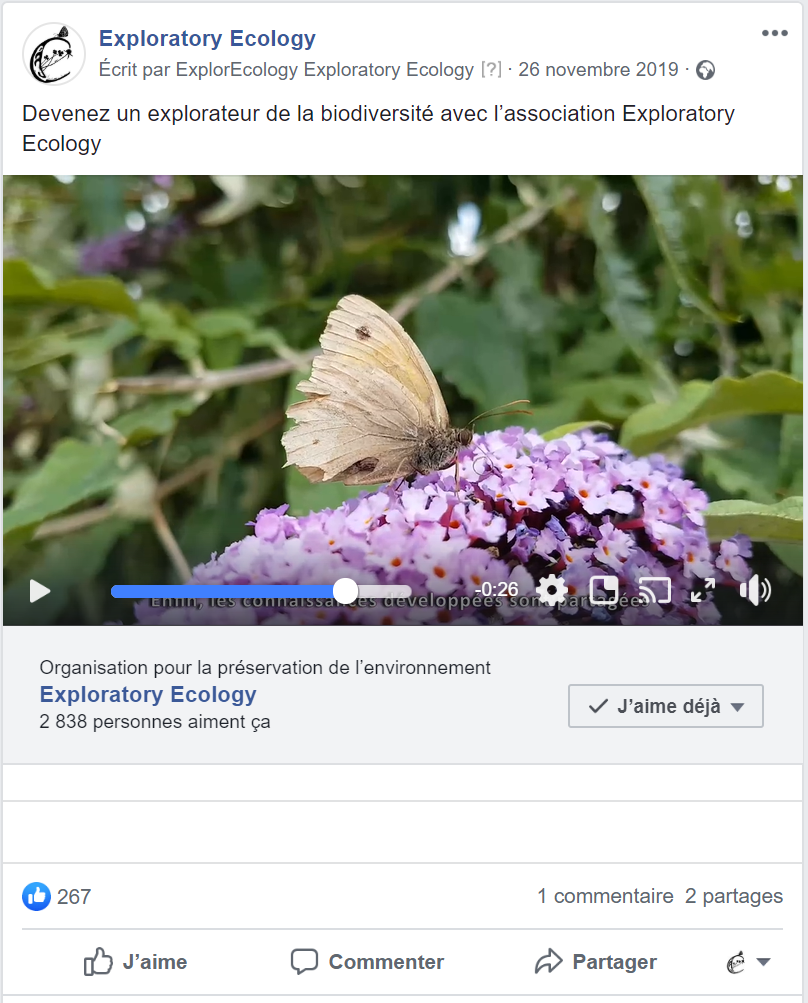 The Nigerian butterfly project video : 621 likes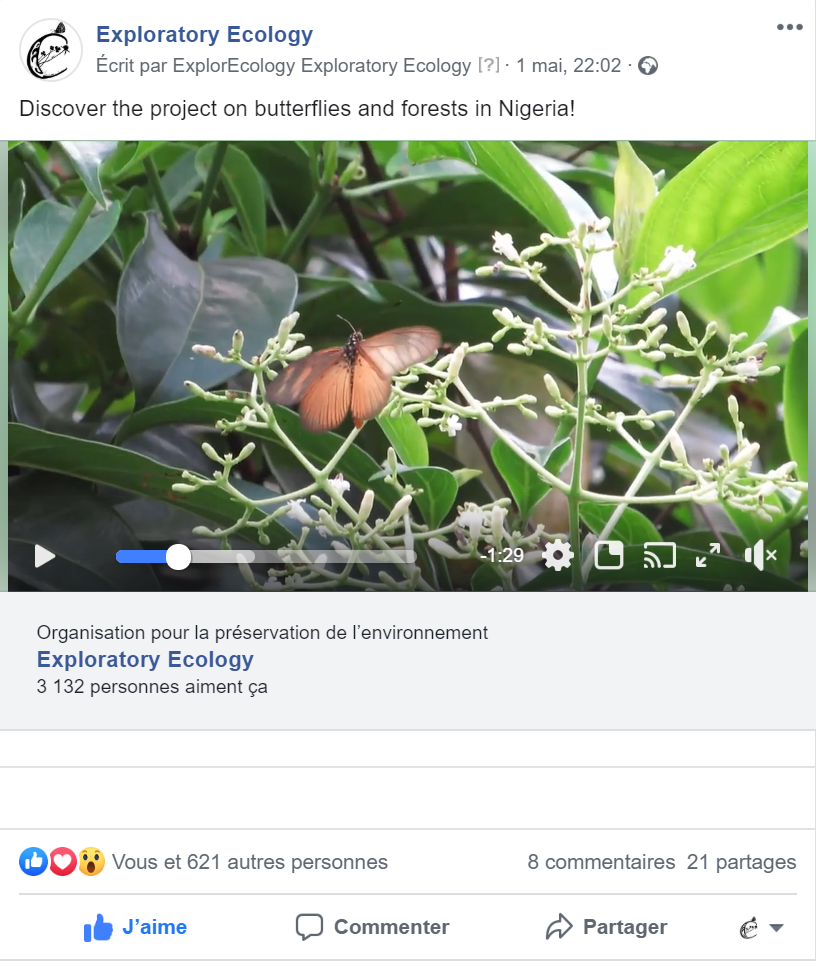 How to make a butterfly with a toilet paper roll video : 323 likes.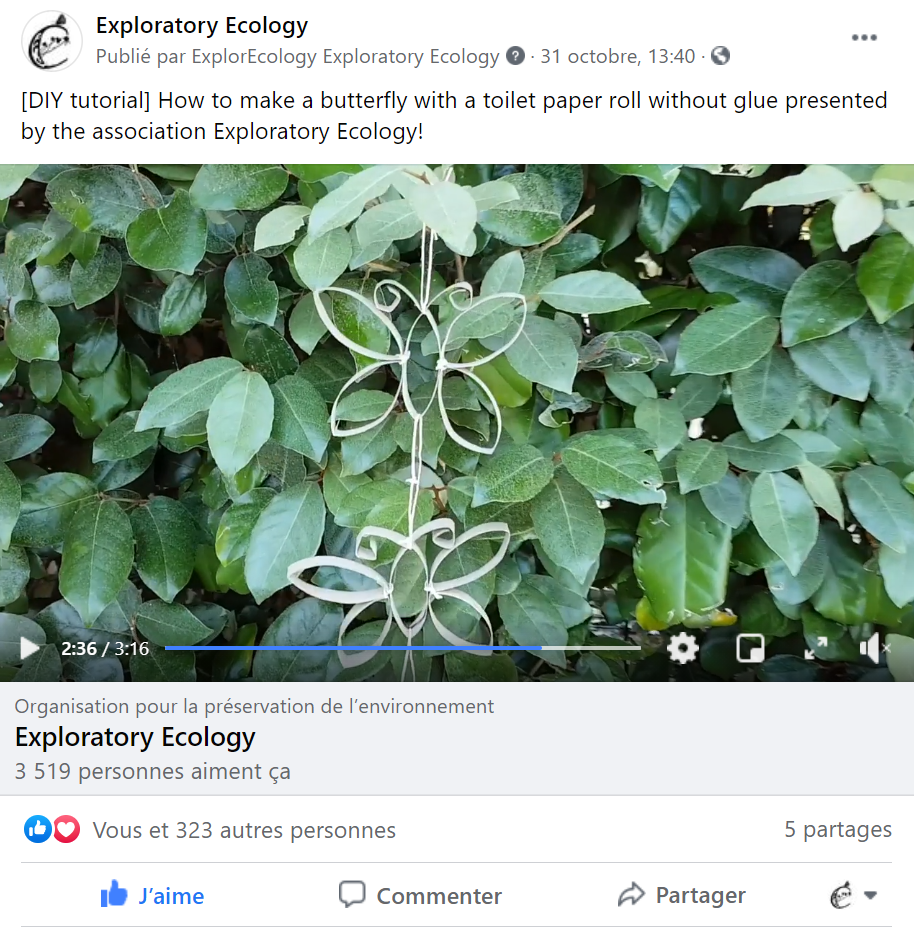 On Instagram, more than a hundred people subscribe. The most used hashtags are: #nature #butterfly #lepidoptera #papillon #instanature #naturephotography #macronature. 73 publications received 2,561 likes and 51 comments in total. On average a publication has 35 likes. The most popular publications are the following photos.